Top bots in retail for the festive season: How chatbots in retail make holiday shopping easier
Contributor
Anastasia Gritsenko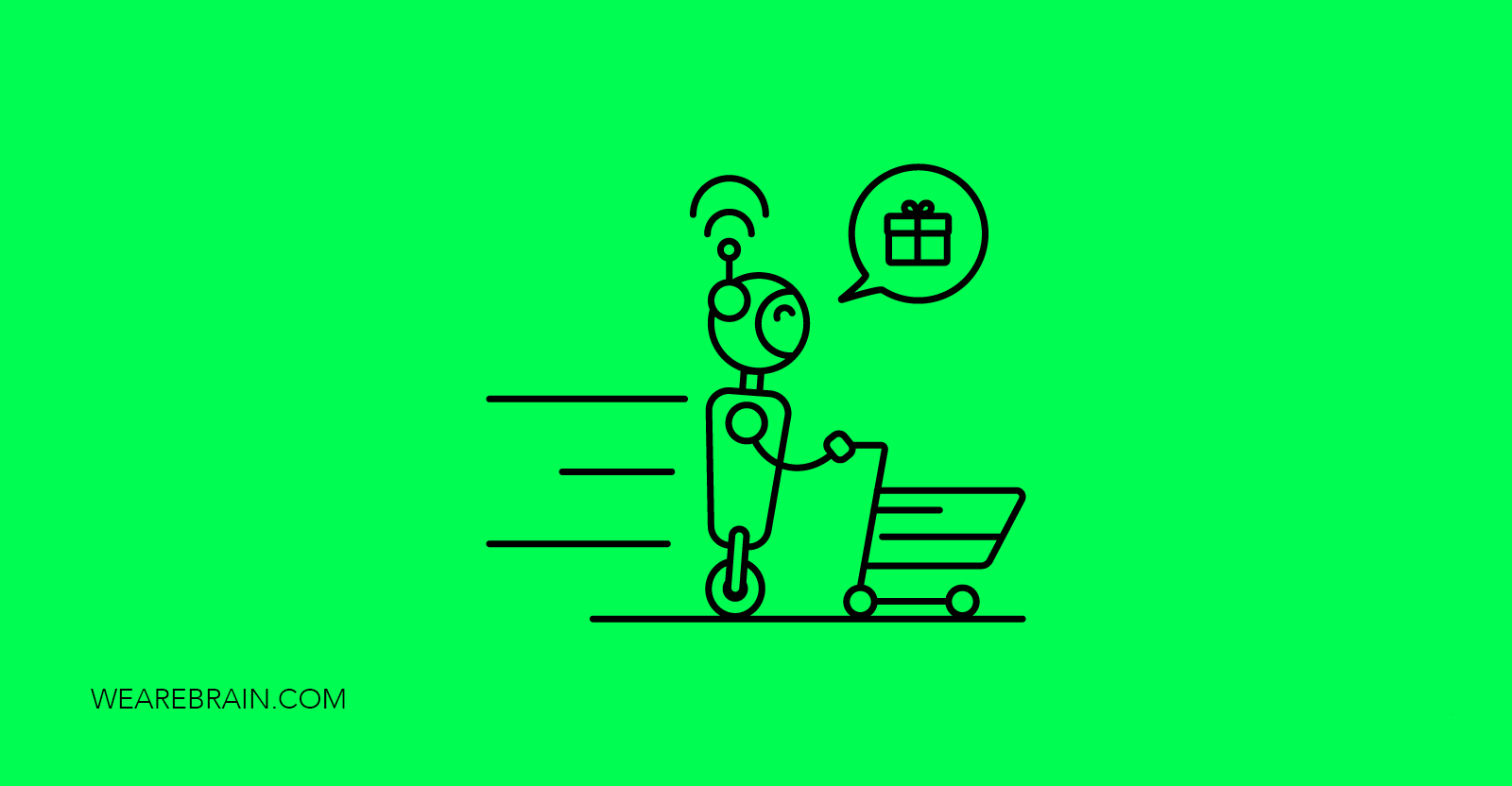 The festive season is a time for giving… and spending. As the holidays approach we are met with the undesirable yet inevitable prospect of braving the retail trenches of shopping malls full of frenzy and delight in order to get our loved one's gifts, as is customary for this time of year. The joy of gift giving has become overshadowed by the idea of having to spend days on end trying to find the perfect gift at the same time everyone else is. Thank goodness for online shopping! We can eliminate checkout lines, payment issues, dealing with painful shop reps, out of stock pain points and crowds en mass.
Online shopping has seen a dramatic rise in popularity in recent years due to the advancements in AI chatbot technology. Interacting with chatbots from our favourite online stores is now commonplace and more and more people are favouring this easy approach to retail than in-store perusing.
If you are eager to retain your festive season sanity, here are 5 of our top bots in retail to help you avoid the queues and chaos of festive season shopping.
H&M
The retail clothing giant launched its retail chatbot in 2016 and has come along in strides due to advancements in chatbot technology. The messenger app on Kik allows customers to view, share and purchase products from their large catalogue. The bot asks users a few simple questions to get an idea of what they are after and then condenses its results to provide accurate recommendations and a personalised user experience. Why spend days in store searching for the right item and only scraping the surface when you can browse the full list of H&M's catalogue with an intelligent chatbot as your personal assistant?
Sephora
Sephora has created an intuitive beauty bot which chats and interacts with users via the Kik platform. It allows users to try out a vast range of makeup shades and tones simply by uploading a selfie into the messaging interface. The bot can also colour-match — users can submit a photo of a dress and the system can colour-match the dress colour and recommend products of the same colour. Users have the option to either select various shades for themselves or utilise the app's skin-matching technology for recommendations for their skin tone and style. Once a user has selected which choice of products they wish to purchase, they are ushered to the respective brand's website to check out. Users are also able to book in-person makeup consultations through its Facebook reservation bot.
Burberry
Burberry wooed the fashion world with their impressive retail chatbot and their early adoption of this innovative technology. Using Facebook Messenger the brand not only provides a simple and seamless online shopping experience made easier by the intuitive chatbot which illicites important information from conversational interactions with users to provide accurate recommendations, it also invites users to watch the latest fashion films, pre-order the latest items and even show behind the scenes video footage of launches and fashion shows.
Levi's
Levi's partnered with a retail chatbot platform to create Levi's Personal Stylist. The chatbot assists users to find the perfect pair of jeans, without having to waste time browsing the website or trying on in the store. Levi's Personal Stylist is available on both Facebook Messenger and on their website. The bot does not differ much in functionality with most retail bots, as in it asks users what they desire in their jeans' fit, rise, stretch and wash, and even asks what size they are in other brands. Instead of using the bot merely to browse and purchase functionality, they are leveraging this tech to act as a virtual stylist that brings the perfect pair of jeans right to their customers' phones.
Whole Foods
Whole Foods Market is cashing in on the chatbot craze but adding a new twist. The Facebook Messenger chatbot now serves up recipes with instructions that are personalised based on a user's responses. Users can interact with the Whole Foods chatbot recipe generator to receive recipes tailored for specific requests by opting in. Best part? Users are able to search for recipes using emojis. The chatbot shares a wide range of meals that are found and tested by Whole Foods that come with nutritional values and step-by-step instructions. The chatbot also allows users to shop painlessly online and get their items delivered on the same day. Did mom forget to get the roast for Christmas dinner? No problem, with the Whole Foods chatbot you can order one and get it delivered in no time. Christmas is saved!
Mr Porter
Mr Porter's chatbot is your steadfast companion for the festive season who'll help you in your hour of gifting need — provided you keep your phone on your person and secure a decent Wi-Fi connection. Available on Facebook Messenger, the handy little service will help you identify the intended recipient's style and taste and match them to your budget with nothing more than a few taps on your touchscreen. Just type "MR PORTER" into Messenger on app or desktop and chat away. Will it pass the Turing test? Unlikely. But it will make finding a gift that bit easier.
From recipes to fashion shows, personalised style tips to purchasing the perfect present, retail brands are using their chatbots as part of a comprehensive retail mobile messaging strategy. This approach enhances the shopping experience and allows their users to experience the brand in more intimate, personalised ways. Chatbot technology is taking the pain out of shopping with its ease of access and simplicity. This year you'll be able to have more time to spend with the family than in the aisles of your favourite retailer. Happy shopping!
Anastasia Gritsenko