The post-pandemic entrepreneurship boom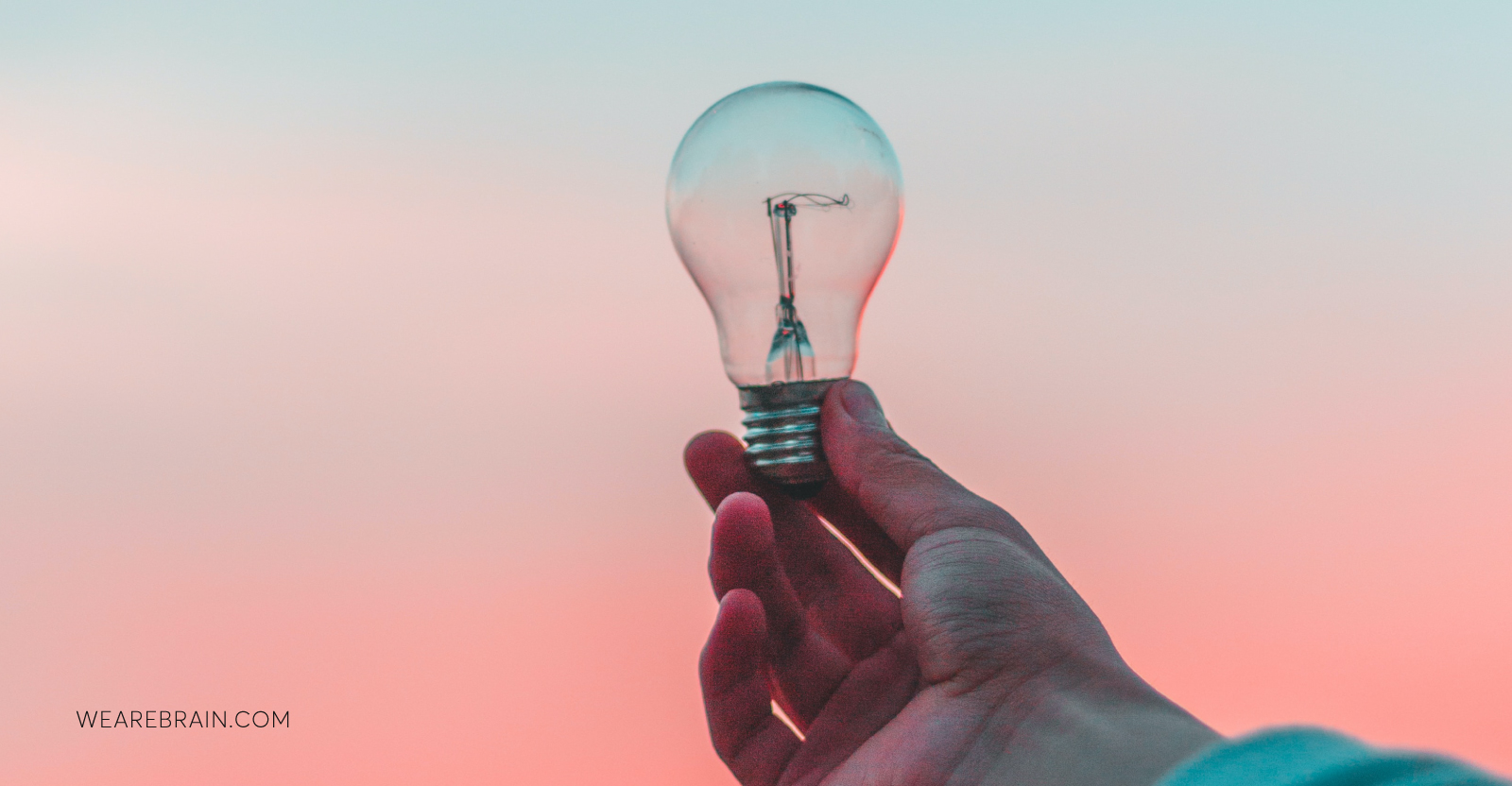 As World War II neared its brutal and destructive end, Britain's then Prime Minister, Winston Churchill, famously stated that the world must "never let a good crisis go to waste". This statement almost single-handedly inspired an entire generation to rebuild society for the better, doing away with languishing traditions in favour of fast innovation on a global scale. As perhaps the most influential and all-encompassing crisis to affect the globe since WWII, the COVID-19 pandemic can be viewed as our generation's very own mass crisis that too must be used as an opportunity to reshape and rebuild our future for the better.
As many businesses have been forced to close their doors as a result of the global disruption, it is time for our entrepreneurs to take center stage and begin laying the foundation for a thriving future global economy.
So how can entrepreneurs make a difference and take advantage of the global pandemic crisis to ensure a robust global business landscape once the post-pandemic dust has settled?
The role of entrepreneurship in the post-pandemic future
As the world shows albeit slow signs of a return to a 'new normal' life post-pandemic, entrepreneurs will be essential drivers to kickstart the global economy. Despite the many challenges governments, industries, and businesses face, there also lies new opportunities for entrepreneurs to take advantage to develop future jobs and roles for the economy. This is likely to create a boom in entrepreneurial enterprises in the coming years, which is as exciting as it is prudent.
Global business re-emergence in the coming years will depend heavily on innovative entrepreneurial mindsets that favour calculated risks, leveraging of technologies, and agile methodologies to be able to adapt quickly to new and unknown challenges.
As the pandemic cut most countries at the knees, the world cannot solely rely on governments to take on the responsibility of rebuilding our economy. For all their efforts, no government is capable of devising and actioning growth strategies en masse fast enough. However, governments in developing nations are trying to provide support to entrepreneurs as local governments are unable to roll out quick business relief plans. According to the World Economic Forum, 'results suggest that governments have an immediate opportunity to use the reset post-COVID-19 to course-correct their entrepreneurship development efforts and design policy that stimulates activity from the bottom up. To do so, they must begin by identifying the needs of local entrepreneurs".
Now more than ever, it is up to the private sector to help carry the load and offer more viable and innovative solutions to ensure a speedy, safe, and promising economic future.
So what will the entrepreneurship landscape look like in the post-pandemic future?
The post-pandemic boom has begun
Early 2021 reports show that a massive economic rebound is already underway, and economists are witnessing a V-shaped recovery: a steep drop followed by a quick resurgence. The New York Times published reports showing a spike in retail sales while business investemnts have also picked up from early this year — a sign of corporate confidence for the future.
According to the New York Times, many American economists predict that 'U.S. output will increase 4.5 percent this year, which would make it the best year since 1999.' Even more, Goldman Sachs forecast that the US GDP will climb to 6.8 percent this year, with unemployment rates dropping to 4.1 percent by December — a figure that took 8 years to achieve after the last recession. It is hoped that this post-pandemic supercharged economic rebound will bring down unemployment, drive wages (thanks to these positive figures including government-issued stimulus packages), and create a foundation for years of stronger economic growth.
The future is digital
It is no secret that Industry 4.0 is poised to be the most dynamic and disruptive global economic revolution to define the fundamental nature of business. The pandemic is a dress rehearsal for the world fully embracing digital technologies for continued expansion, growth, and innovation in business.
Already we have seen global businesses quickly leverage digital technologies to keep operations underway during the pandemic, and it is likely that this approach will continue well into the future. Even before the pandemic, powerful technologies such as Artificial Intelligence (AI), Machine Learning (ML), and Robotic Process Automation (RPA) were used to drive operational efficiency, safety, and security in businesses worldwide. But the pandemic pushed this move to digitisation far quicker than expected, and early adopters lived to tell their survival tales, while those who didn't weren't so lucky.
Recent data shows that digital adoption helped many businesses weather the pandemic uncertainties. According to McKinsey, the crisis has accelerated the digitisation of customer interactions for global businesses by a rate of 3 years ahead of the average rate of adoption. The report further states that the largest leap in digitisation comes from offerings that are digital: showing a global adoption acceleration of 20% in 6 months (December 2019 – July 2020) at 7 years ahead of the global average rate of adoption.
By 2023, digitally transformed organisations are forecast to contribute to more than half of global GDP, showing that 'that digital supremacy in the global economy is near'. Additionally, direct investments into global digital transformation are forecast to reach USD7.8 trillion in the next 3 years.
We will see virtual reality (VR) and augmented reality (AR) technologies soar to replace traditional workplace environments for remote workers to bridge the gap between remote and in-house teams. Robotics, cloud computing, edge computing, the IoT, and quantum computing being used to shape future business strategies: the age of mass digital transformation is upon us as these technologies are forming the new infrastructure to support new business approaches.
Challenges for entrepreneurs
Indeed, the future will run on digital technologies. However, entrepreneurs and industry innovators shouldn't become too concerned with any one particular type of tech. Anyone who has been in the industry for 5 minutes knows that the rapid pace of technological advancements dictates that what is impactful today will likely be replaced by something else tomorrow. Thus, entrepreneurs who will create success in the future will focus more on holistic business culture and mindset rather than a particular piece of tech.
According to Laura Baldwin, president of O'Reilly Media, "…the future will be more digitally-focused than ever before, and businesses need to start thinking about how to create and implement a digital business model". This is true for all entrepreneurs looking to leverage digital technologies to create new business opportunities for the future.
"The most important thing is to continue to follow the trends on new technologies as they come to market, build teams that are nimble and flexible enough to adapt to rapid change, and provide them with the tools to build skills and learn new technologies as they come to market. It's that ability to adapt and learn new technologies so that they can be applied that can have impact," says Baldwin.
Summary
The future is digital. With brick and mortar industries and business mindset reduced to metaphorical rubble recently, the shift to complete global digital transformation will set a new course for global economic development in the future. Enabling this drive toward widespread technological adoption are entrepreneurs who seek out new growth opportunities when others try to repeat past successes pinned to a bygone era.
Yes, the pandemic has disrupted our lives and caused much socio-economic and political turmoil, but it has also provided us with a vital opportunity to reset our approach, reimagine ourselves within a global sphere, and forge new paths for future business development that harnesses digital technologies to drive growth.
Get in touch
Do you need specialist digital transformation strategy development to future-proof your business for the coming technological revolution? Contact us today to see how we can assist.
Mario Grunitz