Catching the travel bug and still holding down a job
Contributor
Samantha Wolhuter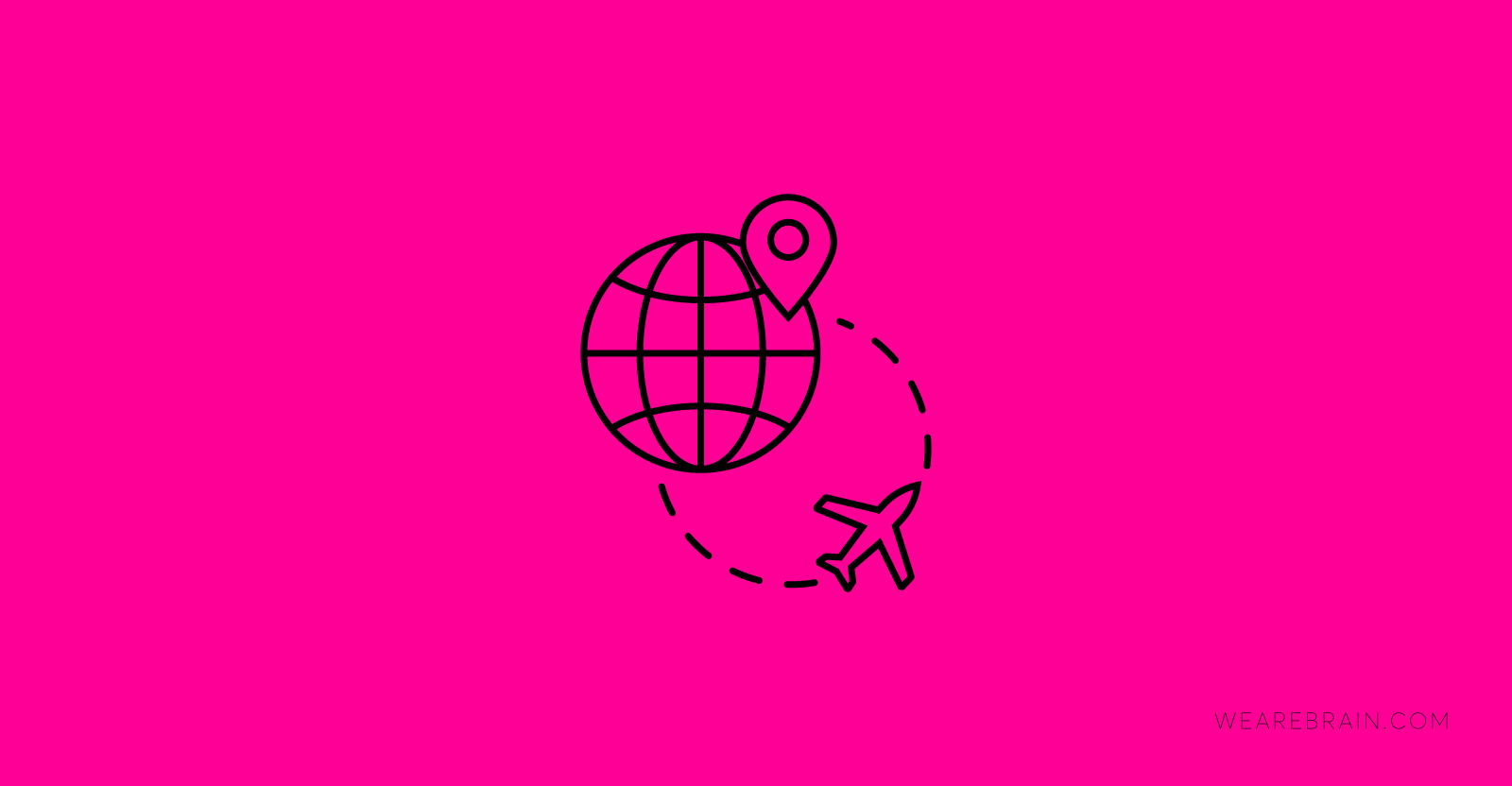 I started my digital nomad journey just over 2 years ago. It has been a truly thrilling experience and it couldn't have happened without the continued support from WeAreBrain. Not only because they've kept me on staff no matter which time-zone I was working on but also because of their commitment to empowering their team. Whether it's through their approach to 'work from home days', which ultimately allowed me the freedom to travel, or being open to my pitches for articles that in the long run have had me learn more about tech, AI and software development than I would ever have expected.
But, I digress, our new series on our team's passions is the reason I've put pen to figurative paper for this particular article. My passion is travelling and this passion to see the world is why I decided to start working remotely.
20 countries in 2 years and counting
I began my first trip in April 2017 leaving South Africa, my home country, to Colombia where I would catch my first Nomad Cruise. It is a digital nomad conference that happens over 7 to 13 days depending on the route of the cruise where literally hundreds of digital nomads come together to share their stories and experiences. It was incredibly inspiring, to say the least.
Since then, I have spent time in some of the most beautiful and culturally diverse cities in the world including, Amsterdam, Hong Kong, Ubud, Rio De Janeiro, Dublin and Buenos Aires. Frequently, people ask me which place has been my favourite to visit out of all the countries I've been to, and to be honest it's a difficult one to answer because each place has something special that captured my heart. But if I was forced to give an answer I would say Ubud and Buenos Aires hold top position equally but for very different reasons.
Ubud, Bali
Ubud is a city in Bali that is a little more inland and not the usual hotspot for vacation travellers. It is situated in the middle of dense jungle flora but at the same time is a bustling little city with many people whizzing by on Scooters. Aside from its natural beauty the way of life in Ubud is very much geared towards health and spirituality. I was in Ubud for approximately 5 weeks and during that time I decided to try being vegan. Not only out of curiosity but also because there are so many vegan restaurants in the area that it made it quite easy to make the switch. What an experience! Although I have slid back to my meat-eating ways I can honestly say eating in a more mindful and healthy way benefited me immensely. I felt like I had more energy and better mental clarity. It's well worth giving it a shot. Of course, being vegan is not for everybody but I'm glad I tried it.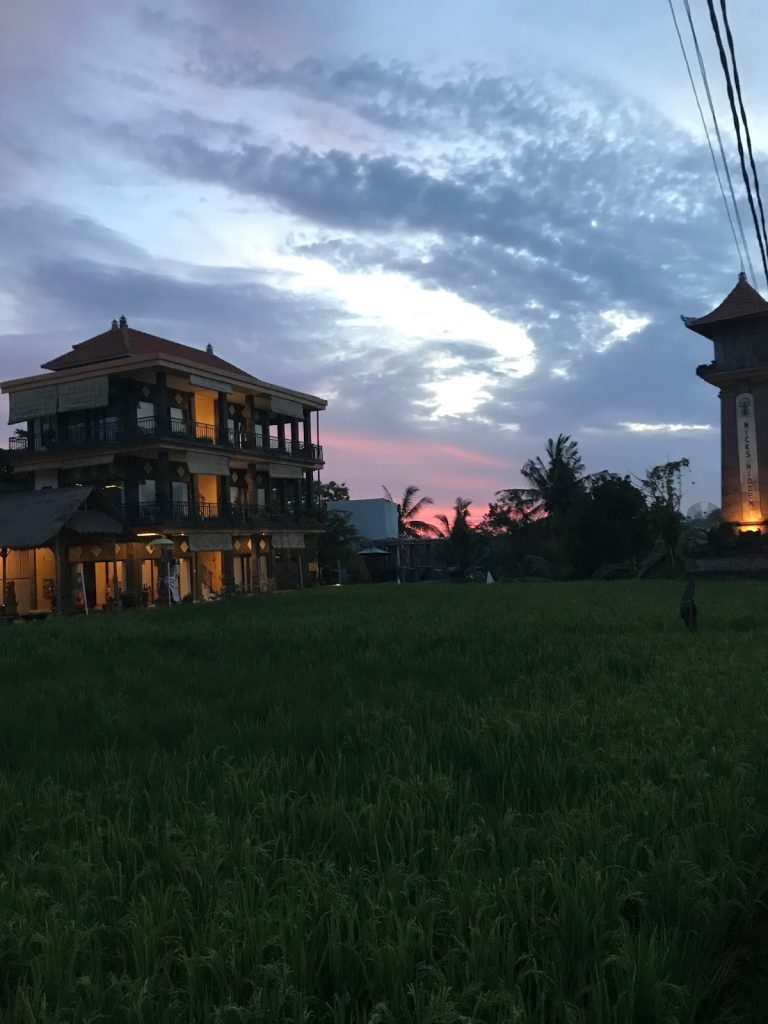 Buenos Aires, Argentina
Buenos Aires, or the Paris of Latin America as it is affectionately known, is simply a beautiful city, with many wonderful urban parks that locals and visitors alike spend a great deal of time in. The night-life is a flurry of great food, friendly people and the Tango. I lived in Buenos Aires for just over a month and during that time, in between getting my work done, I attended Spanish classes in the afternoon and tango classes in the evening. One of my favourite outings in this splendid city was actually to a cemetery where Evita Peron was entombed. All of the mausoleums were opulent and many were filled with precious artefacts like golden crosses and bejewelled chalices. If ever I have felt 'the rhythm' of the city, it was in Buenos Aires and I think I might like to make it one of my home bases one day.
Travel like a nomad
Over the last 2 years, I have met a number of other nomads and almost all of them have chosen a different way to travel that suits their needs. Some have a home base that they spend 6 months a year in, and then travel for the other 6 months. While others choose to hop from country to country every few weeks. I personally prefer slow travel, where I spend a minimum of 2 months in a country. It helps me to really get to know a place and the people, while also being able to create proper structure around my work schedule. This year I've actually spent most of my time back in Cape Town, and revisiting my own city with new eyes has made me love my home even more.
Having said that, I do feel the itch of the travel bug and I'm looking forward to hopping on a plane to Athens in November where I will go on my third Nomad Cruise to Dubai. I've never spent any time in the Middle East so I think this will be a particularly exciting chapter in my travels.
I believe travelling is important and I have found that it has enriched my life in ways that I sometimes find difficult to describe. If you can, travel as often as possible. You won't be sorry.
Samantha Wolhuter