Meet Anastasiia, Our New UX Intern
Contributor
Elvire Jaspers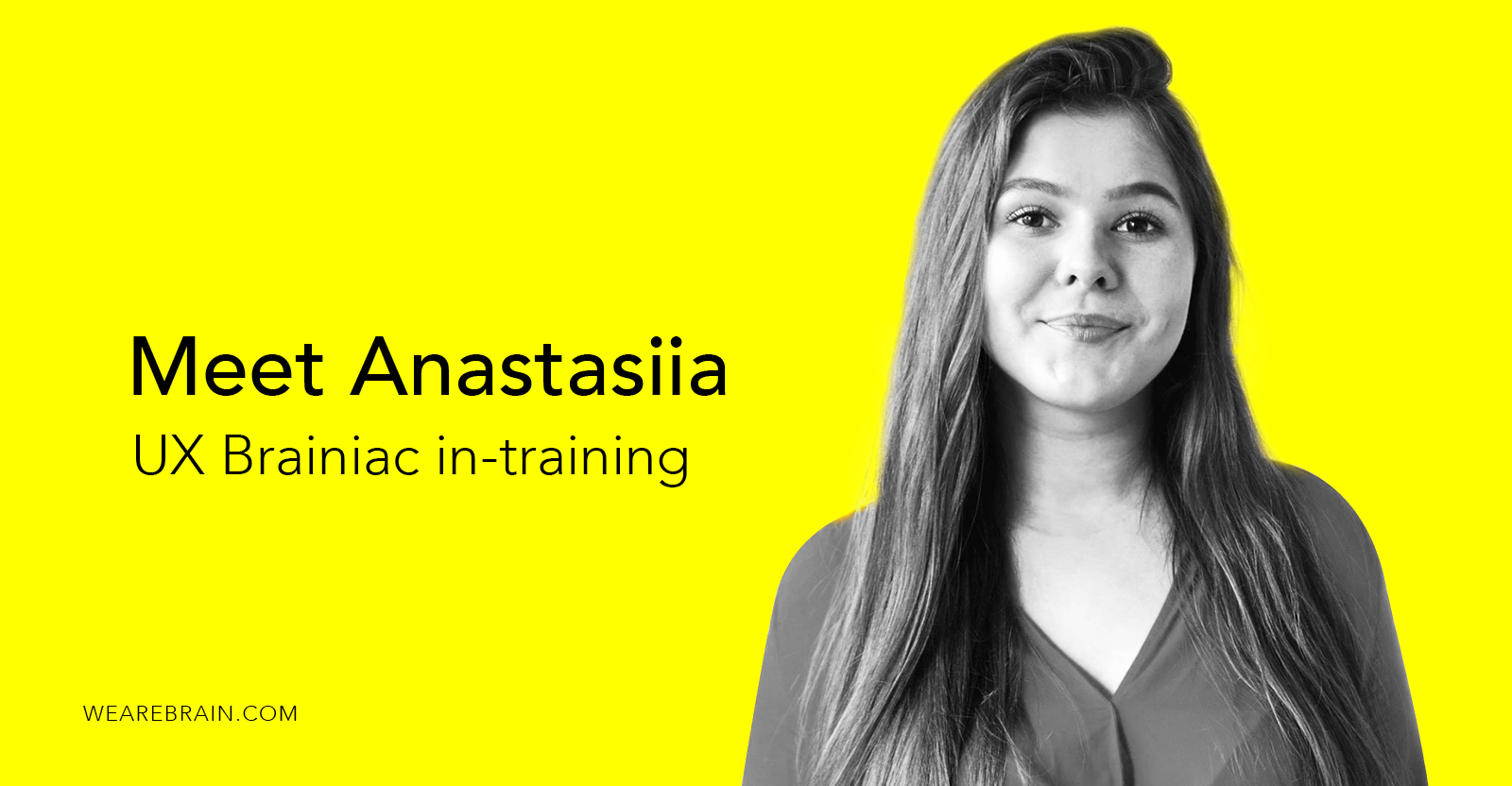 At WeAreBrain we value the importance of nurturing fresh talent. All of us got our start somewhere in the industry through the support and guidance of our mentors. Mentorships and skill-sharing initiatives give future generations the a solid foundation in which to grow their career. And so, for the next 6 months Anastasiia will be assisting us with research, user tests and the creation of UX and UI concepts. A 3rd year Communication and Multimedia student at The Hague University of Applied Sciences, Anastasiia will lend her keen eye for design and functionality to some of our imminent products.
As is the way at WeAreBrain, we only select the best minds who share our vigour and excitement for innovation and forward-thinking — and Anastasiia is no different. "I love being able to improve the experience of users across the board. I expect I will really enjoy working at WeAreBrain because of the exciting mixture of people who work here. I think I am going to enjoy being able to share my knowledge of UX design and language with such a distinguished team" she says.
Anastasiia is a woman of many talents. She is highly creative, she paints, draws and speaks many languages. "I started drawing when I was 2 years old and I haven't ever stopped since then. I also speak 6 languages: Dutch, English, Russian, Ukrainian, Portuguese and French. I speak most of them fluently and but there is still room for improvement with my Portuguese and French. That's why during vacation you can be find me in Paris brushing up on my conversational skills. I would love to go to Brazil (which is on the top of my bucket list right now) during my winter holidays to practice my Portuguese. I have a real passion for language and I would still love to learn even more" she says. That's a pretty impressive list already if you ask us.
Anastasiia is still young and has so much life still to live and things to experience. Her creativity will see her pursuing a lot interesting things and she has a lot of time to do it. But in her short years her top three life highlights are "…achieving 3rd place for my painting in one of the biggest Ukrainian art competitions, moving to The Netherlands and making the right choice when choosing my education — I initially wanted to become a doctor but I am so glad that I have chosen to become a UX designer — I love it so much!".
Welcome to the team, Anastasiia! We're happy to have you learn with us and share your eye for creativity and efficiency in UX with us. We enjoy nurturing young talent and we look forward to seeing you grow in the industry. Onwards and upwards!
Elvire Jaspers